Utah's Medical Cannabis Basics for Healthcare Providers
July 23, 2019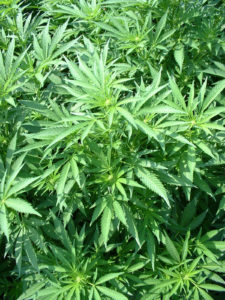 If you're a healthcare provider in Utah, you may have questions about the new state law allowing cannabis (marijuana) for medical purposes.  It's important to note that federal law still considers any form of marijuana illegal, regardless of intended use.  Adherence to state law only keeps providers and patients from facing prosecution under Utah law.
Who may recommend medical cannabis to a patient?  Medical providers—physicians (MD or DO), nurse practitioners (APRN), and physician assistants (PA)— who wish to recommend medical cannabis must register with the state prior to doing so.  The Utah Department of Health (UDOH) will create a registration process, available by March, 2020, and those providers who hold a current license to prescribe controlled substances may register and recommend a patient use medical cannabis to treat symptoms. Once the registration process is up and running, UDOH will allow medical providers to opt-in to a public list with providers' names and contact information.
May I recommend medical cannabis prior to March, 2020?  Yes.  Prior to 2021, any of the above-listed medical providers may recommend cannabis to patients, as long as the provider holds a current license to prescribe controlled substances.
Who may receive a medical cannabis card?  Patients who have any of the following conditions may qualify for a card:
HIV or acquired immune deficiency syndrome
Alzheimer's disease
amyotrophic lateral sclerosis
cancer
cachexia
persistent nausea that is not significantly responsive to traditional treatment, except for nausea related to: pregnancy, cannabis-induced cyclical vomiting syndrome, or cannabinoid hyperemesis syndrome
Crohn's disease or ulcerative colitis
epilepsy or debilitating seizures
multiple sclerosis or persistent and debilitating muscle spasms
post-traumatic stress disorder (PTSD) that is being treated and monitored by a licensed health therapist (defined here), and that: has been diagnosed by a healthcare provider by the Veterans Administration and documented in the patient's record; or has been diagnosed or confirmed by evaluation from a psychiatrist, doctorate psychologist, a doctorate licensed clinical social worker, or a psychiatric APRN
autism
a terminal illness when the patient's life expectancy is less than six months
a condition resulting in the individual receiving hospice care
a rare condition or disease that affects less than 200,000 individuals in the U.S., as defined in federal law, and that is not adequately managed despite treatment attempts using conventional medications (other than opioids or opiates) or physical interventions
pain lasting longer than two weeks that is not adequately managed, in the qualified medical provider's opinion, despite treatment attempts using conventional medications other than opioids or opiates or physical interventions
a condition that the compassionate use board approves (once established) on a case-by-case basis
(Source: Utah Department of Health)
How do my patients receive a medical cannabis card?  The Utah Department of Health will create an application process for review and approval of patients requesting medical cannabis cards.  The system to process those applications will be operation by March, 2020.
What if I have a patient who is not diagnosed with any of the qualifying conditions for medical cannabis, but I feel would benefit from its use?  Utah has established a Compassionate Use Board, made up of medical providers.  The Compassionate Use Board will review requests for patients who do not have a qualifying condition and decide whether to issue those patients a medical cannabis card.  The board will also review all requests for medical cannabis cards for all patients under the age of 21.
Can my patients legally possess medical cannabis prior to the state implementing the application system?  Yes, but only under Utah law and only under certain circumstances. 1. The patient is diagnosed with one of the qualifying conditions listed above; 2. The patient had a preexisting relationship with the recommending medical provider; and 3. The cannabis is in an amount and form that is approved by Utah law.
What forms of cannabis are legal to possess for medicinal use?
Tablet
Capsule
Concentrated oil
Liquid suspension
Transdermal preparation
Gelatinous cube
Unprocessed cannabis flower in a blister pack containing no more than one gram of flower pods in each individual blister
Wax or resin
(Source: Utah Department of Health)
What quantities of cannabis are legal to possess for medicinal use?  A patient may possess 20 grams or less of total composite THC.  If the patient has the unprocessed cannabis flower, he/she may possess up to 113 grams.
Where can my patients buy medical cannabis right now?  Currently, there are no legal means of distribution of medical cannabis in Utah.  The Utah Department of Health expects to license seven "medical cannabis pharmacies" by 2020.
Are there any restrictions on the number of patients I can recommend cannabis to?  Yes.  In order to avoid medical providers from becoming known as "cannabis doctors," Utah has implemented a cap on the total number patients holding current medical cannabis cards from each provider.  You may not have more than 175 patients at any time with a current card. If a provider is board certified in anesthesiology, neurology, oncology, pain, hospice and palliative medicine, physical medicine and rehabilitation, rheumatology, or psychiatry, he/she may have up to 300 patients at a time.  The 300 cap also applies to doctors employed by hospice and palliative care agencies.  DOPL may grant some extensions to the limit for board certified providers.
If you're a healthcare provider and have further questions about your compliance with Utah law, please contact Stilling & Harrison at (801) 980-1888.
Sources:
Utah HB 3001 Utah Medical Cannabis Act, https://le.utah.gov/~2018S3/bills/static/HB3001.html
Utah Medical Cannabis Program,  https://health.utah.gov/medical-cannabis
Utah Medical Cannabis Fact Sheet, https://health.utah.gov/wp-content/uploads/MedCanFactSheet4-8-19.pdf
Utah Medical Cannabis Program FAQ, https://health.utah.gov/wp-content/uploads/MedicalCannabisFAQ4-23-19.pdf