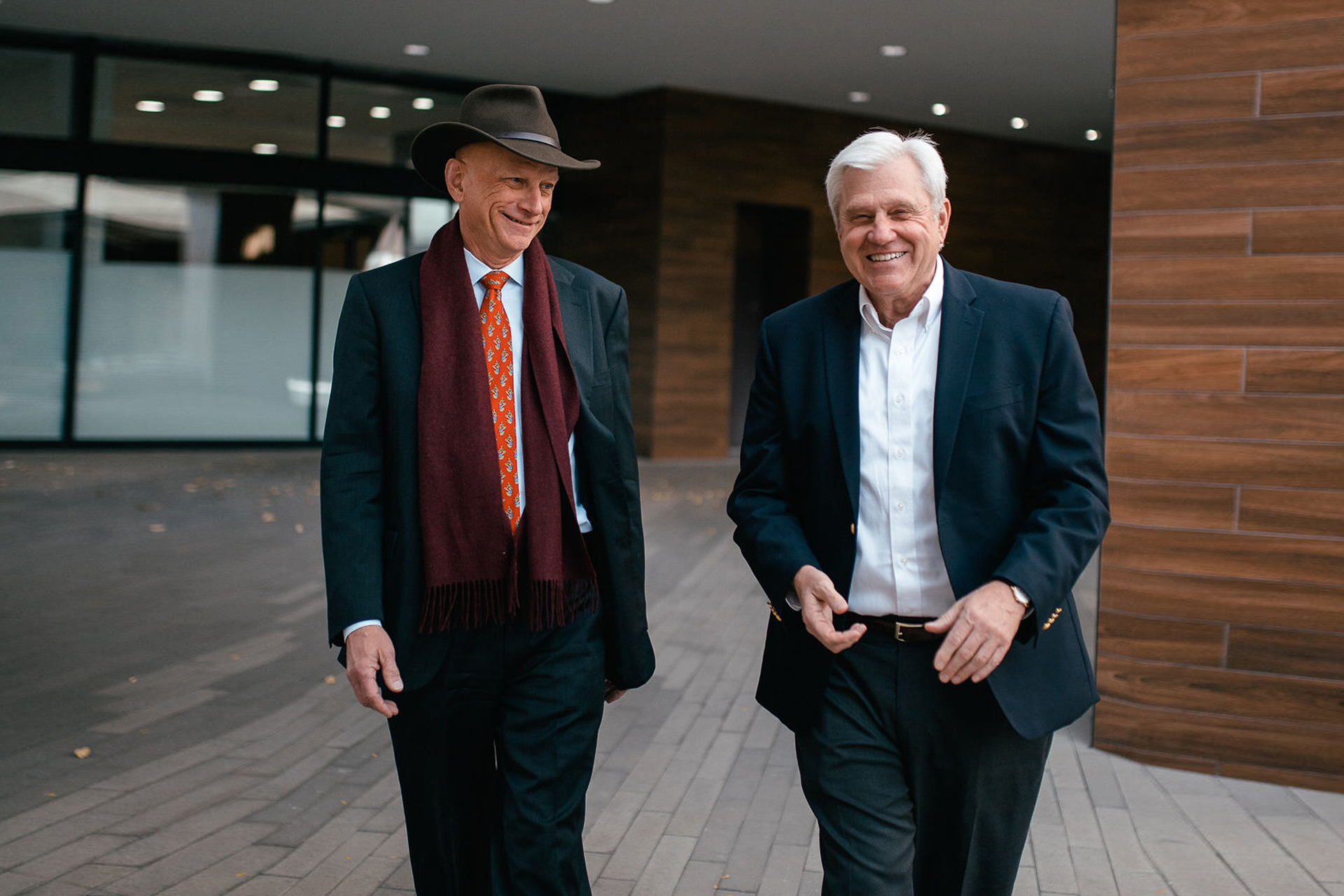 Text to be added.
Read more
William J. Stilling, a founding partner, focuses his practice on pharmacy law, including individual pharmacists, compounding pharmacies, independent pharmacies and chain pharmacies, and pharmaceutical companies.
Prior to attending law school, Bill earned a Bachelor of Science in Pharmacy and a Master of Science in Pharmacy Administration.
Read more
Founding partner, Robert Harrison, practices exclusively in health care law, with a focus on regulatory compliance, medical staff and hospital governance and licensing and accreditation.
Prior to attending law school, Robert served in a variety of academic and administrative capacities in university medical centers and community hospitals.
Read more.
Mary Squire focuses her practice on regulatory and compliance issues in Long Term Care and Home Health and Hospice, Medicare and Medicaid reimbursement, and transactional matters for providers.
Mary also works regularly with hospital medical staff issues, individual practitioner licensing, and facility licensing and accreditation.
Read more.
Health Care and Life Sciences Law for the Intermountain West
Although the majority of our clients are based in Utah, we are dedicated to providing legal counsel and advice to health care and life sciences clients throughout the intermountain west and beyond. Whether you are a nurse practitioner in Arizona, a physician or a pharmacy in Nevada, a hospital in Idaho, or a medical device company in Salt Lake City, we share your commitment to what you do and look forward to removing obstacles to your success.
We Understand the Challenges You Face
Changes in laws and regulations. Personnel issues. Compliance matters. Regulatory investigations. Policy and procedure matters. But knowing the law is just the beginning.
An intimate understanding of the daily challenges of our clients helps us anticipate their needs and concerns. That understanding comes from our lawyers having served in clinical, academic and leadership roles in health care settings, experience that reaches beyond the practice of law.
Regulatory Changes Require Operational Changes
Health care and life sciences are highly regulated industries, with government agencies constantly changing regulations and regulatory guidance. We help clients make the operational changes necessary to remain compliant in this never-ending regulatory complexity.
Professional Licensure
An important part of our practice is representing licensed health care professionals who have disputes with DOPL (the Utah Division of Occupational and Professional Licensing) or equivalent agencies in other states. That may involve assisting clients to obtain a license or defending clients whose license is under investigation or facing sanctions.
Health Law Expertise, Health Care Experience