Health Care Regulatory Compliance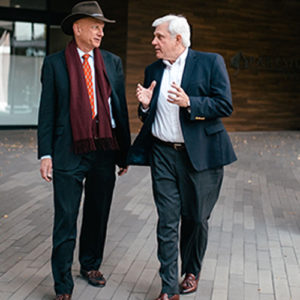 Health care is among the most heavily regulated industries. Today, the prevalent practice of many administrative agencies –  especially the Department of Health and Human Services (DHHS), the Centers for Medicare and Medicaid Services (CMS) and the Food and Drug Administration (FDA) – is to regulate through rule-making and relying on regulatory guidance rather than express statutory provisions.
This approach requires an extensive experience and knowledge in regulatory interpretation and federal administrative law in order to discern the conduct, actions, and procedures that must be undertaken for regulatory compliance.  At Stilling & Harrison, we are devoted to staying current with the constantly changing interpretations of health care regulations and administrative guidance so that we can provide relevant and timely advice to health care provider clients concerning their operations, including the actions that should be taken to comply with the regulatory framework
Navigating the Maze of Health Care Regulations
Providers face a maze of regulations governing licensing, accreditation, clinical operations, business operations and financial activities.  The following list is just a sample of the regulations and regulatory schemes providers more commonly have questions about.
Fraud and Abuse Regulations
Ethics in Patient Referrals Act (the "Stark" law)
Anti-Kickback Statute (AKS)
Civil Money Penalties Law (CMP)
CMS Exclusion Authorities
False Claims Act (FCA)
Medicaid Fraud Control Units (MFCU)
Information Privacy and Security Regulations
Health Insurance Portability and Accountability Act (HIPAA)
Health Information Technology for Economic and Clinical Health Act (HITECH)
Privacy Act of 1974
The Federal Common Rule
Hospital Operations
Emergency Medical Treatment and Labor Act (EMTALA)
Americans With Disabilities Act (ADA)
Clinical Laboratory Improvements Act (CLIA)
Health Care Quality Improvement Act (HCQIA)
National Practitioner Data Bank (NPDB)
Occupational Safety and Health Act (OSHA)
Title VII of the Civil Rights Act
Medicare Conditions of Participation (CoPs)
Professional Practice Regulations
Drug Enforcement Administration – Controlled Substances Act
Division of Occupational and Professional Licensing (DOPL) – Professional Practice Acts
Billing and Coding Compliance
Health Information Privacy and Security
We would invite you to call us to learn more about how we can help you.